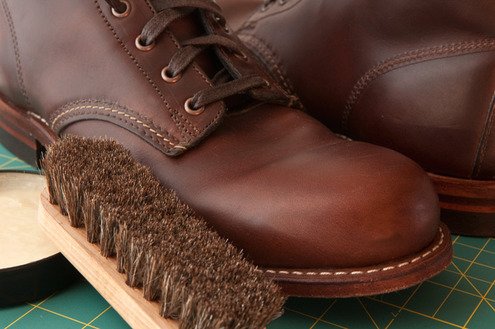 Human skin can be sensitive to UV rays, harsh chemicals, and dirt; and so it is with leather. These factors cause leather to fade, wear out and lose its luster and suppleness. Leather also loses its elasticity, eventually becoming dry and brittle. And because leather can no longer replace missing nutrients on its own, it is necessary to use special care products that will provide the essential nutrients that will keep leather moisturized, revitalized, and resistant to damaging environmental factors.
As much as we hate to admit it, ageing is inevitable. This applies to leather too. Just like how each experience molds a person's life, each mark on your leather tells a story. No matter how protected it is, leather will eventually develop its own character, what connoisseurs call patina.
On the other hand, we can all agree that there is such thing as ageing gracefully. Avoid premature ageing. If we take care of skin, it will be manifested in our extended youthful appearance. Collonil does precisely that for leather.
So, take care of your skin. Take care of your leather.